MadeiraCasa – Country cottage with stunning views and privacy
MadeiraCasa – Country cottage with stunning views and privacy
Vacation Rental – Alojamento Local
MadeiraCasa – This spacious family house offers a peaceful and secluded retreat without being remote and inaccessible. On the edge of the quaint village of Boaventura, this villa sits on the "Levada de Cima".  The vacation cottage overlooks surf-crashing seascapes and rocky mountain vistas. For more pictures and information, please consult the website.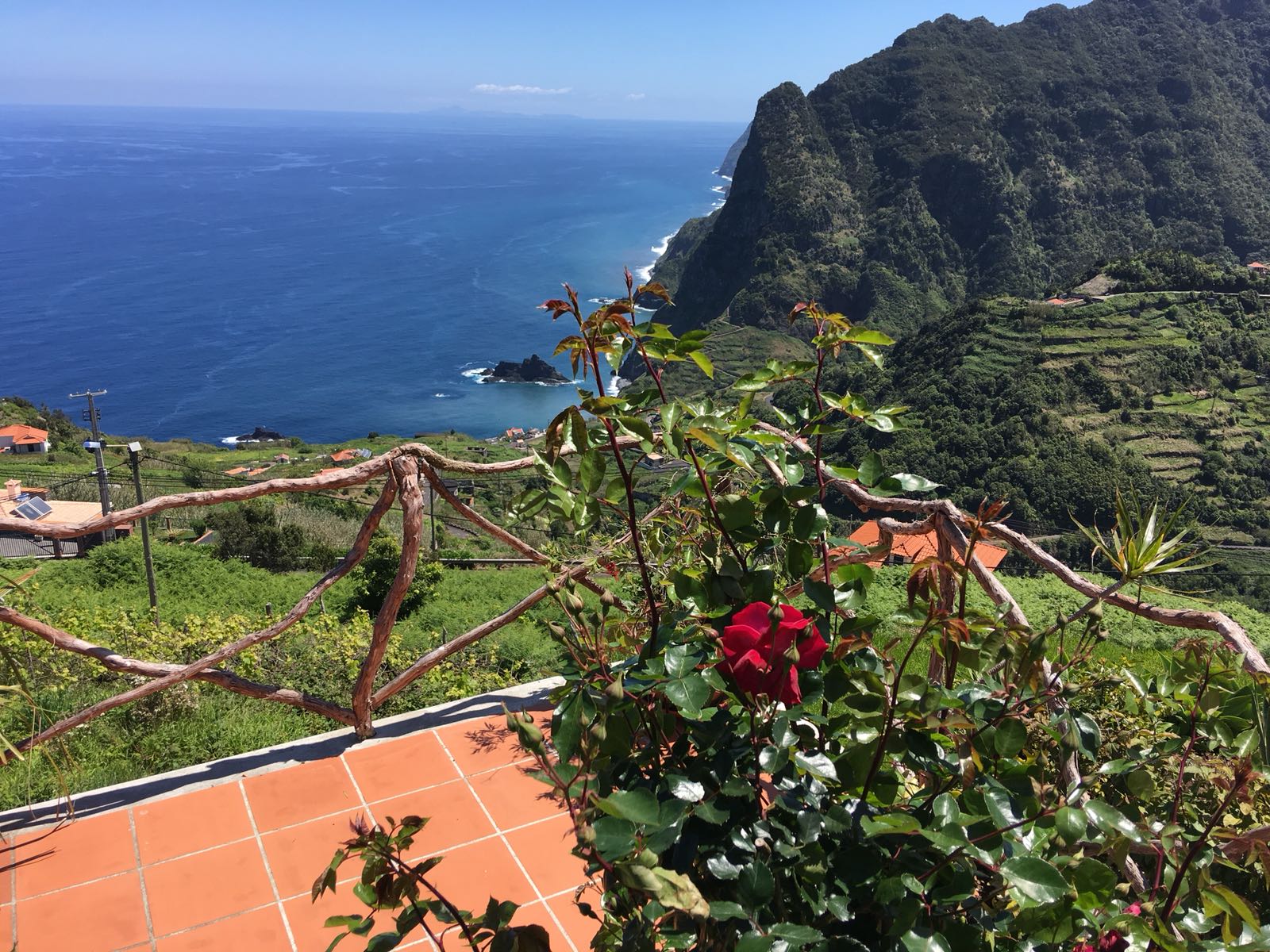 Country Cottage
MadeiraCasa was fully renovated in 2018 with ecological materials. The house is equipped with all modern facilities. With an open-plan layout, the villa is spacious and offers maximum natural light.  Furthermore, it also offers a furnished patio overlooking the sea. Also, the brand new kitchen has all you need to cook up a feast -> ceramic cooking plates (4), oven, microwave, fridge , freezer and of course a dishwasher. Finally, if you don't feel like cooking there are quite a few restaurants only 5-10 minutes drive from the house.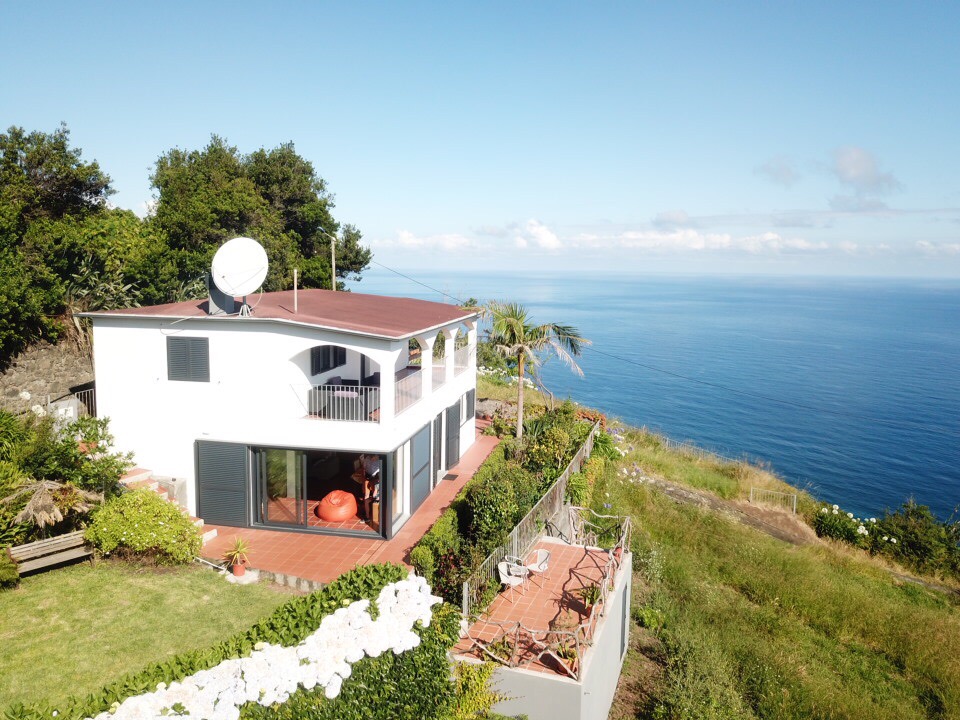 The holiday rental has three bedrooms and two bathrooms.  The upstairs bedrooms each have a comfortable double bed. The downstairs bedrooms has two separate beds.  Hence, there is room for up to six adults.  Furthermore, there is one bathroom per floor.  Guests particularly enjoy sipping a glass of wine on the upstairs covered balcony or next to the outside barbecue.  The new "meditation" platform overlooks the ocean and beautiful Boaventura village.
The mostly endemic garden welcomes you with open arms.  The levada runs behind the house with its peaceful sounds.  Hence, we find it to be paradise on earth.  Curious?  Here is a flickr link to more pictures: Here
We look forward to welcoming you on Madeira Island, Portugal.
Teaser Video
MadeiraCasa Featured
A famous travel blog "LeBig Trip" features MadeiraCasa and calls the vacation home a Hidden Gem Villa . Thank you "LeBigTrip".