Plant the Future Madeira – Plantar o Futuro
Plant the Future Madeira – Plantar o Futuro
Plantar o Futuro
Welcome to the second edition of the "Plant the Future" Project – Plantar o Futuro. The program aims to be an educational and nature recovery project. Furthermore, it intends to raise awareness of the necessity to preserve the current forests and replant trees and shrubs. This initiative started last school year, hence 2018/2019.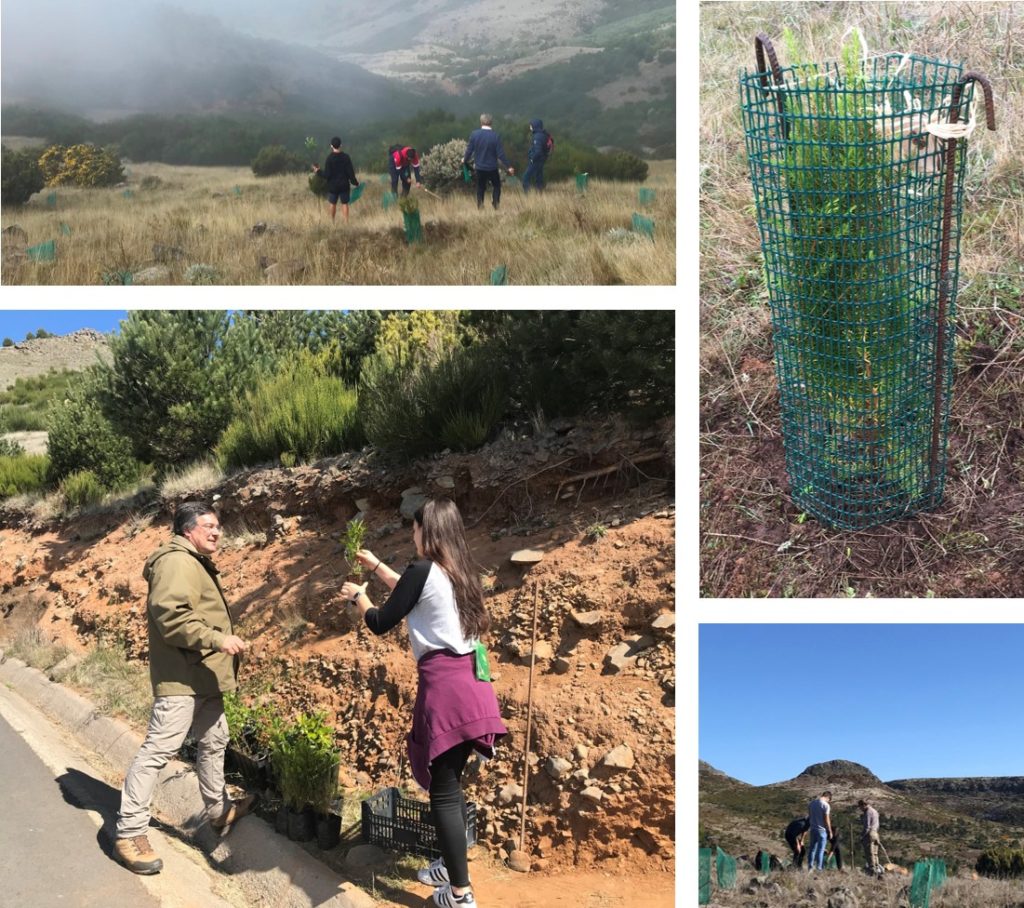 Goal
The Planting the Future Project is a nature recovery and environmental education project in the Autonomous Region of Madeira. Consequently, Madeira understood the value of its forest. Hence, replanting trees and shrubs is vital to the island. As much of its water is gathered by cloud milking.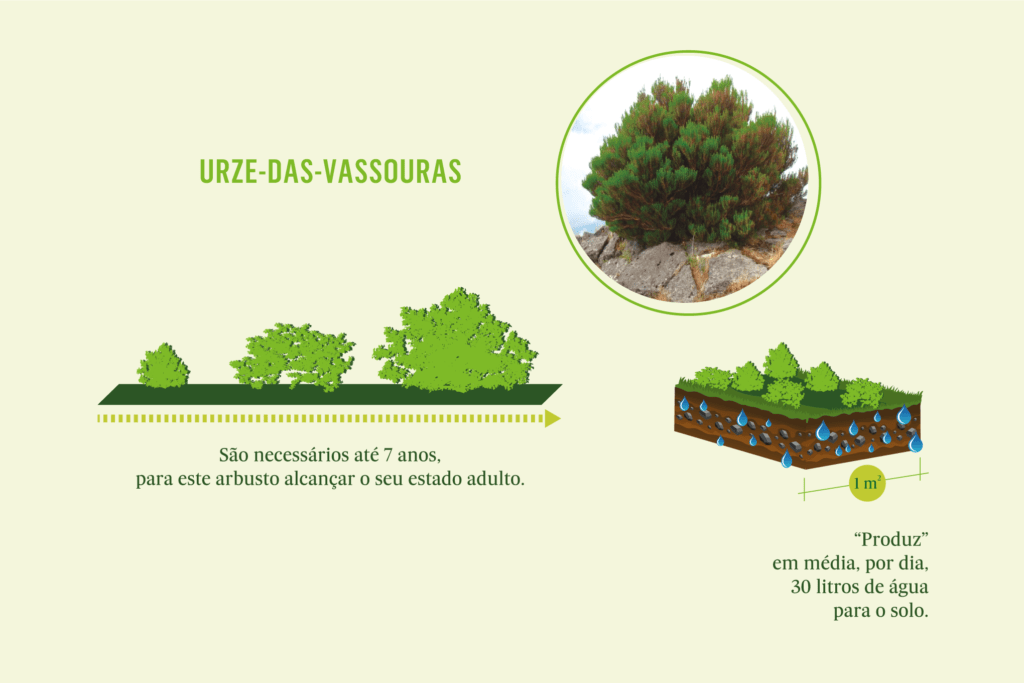 First Edition
Plant the Future, a Regional Government Project, involved all 11th grade students from the schools in the Region. During the 1st edition, the project promoted tree and shrub planting actions twice a week from November to April. More than 1.5 thousand students and one hundred teachers actively planted trees and shrubs in the mountainous areas.
On planting mornings, sometimes in the fog, the technicians from the Regional Education Service (SRE) welcomed the students and their teachers. They further handed out individual set of educational materials.

Then, at the planting site, technicians from the Regional Secretariat for the Environment and Natural Resources (SRA) explained the planting procedures. Firstly, how to dig the pits. Secondly, how to handle the supplements (compost, fertilizers, etc). Thirdly, how to prepare the plants for planting. And lastly, how to carefully plant, water, number and protect the trees and shrubs with a net.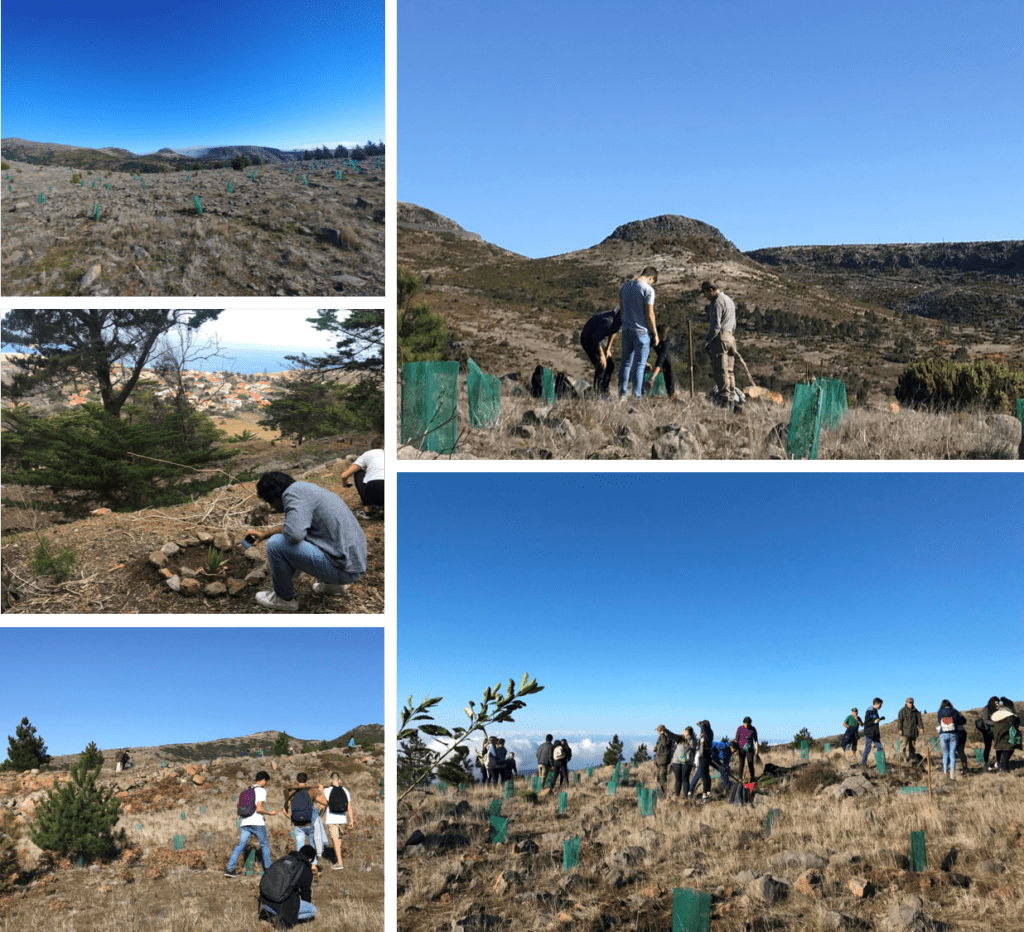 Second Edition
This year the project involves around 2020 10th grade students and 39 days of planting / maintenance and irrigation works. Planting will take place mostly around Paul da Serra, Serra de Santo António, Carreiras de Baixo, Achada do Teixeira, Porto Santo. Planting takes place from January to March. Maintenance and irrigation works will be carried out from April to May. Furthermore, these include work in the Madeira IP-RAM forest nursery – Viveiro Florestal da Casa Velha..
Earlier this month, the students of the Santa Cruz Schools, nearly 50 students planted 55 specimens of indigenous species, as part of the "Planting the Future" project.
Source : Instituto das Florestas e Conservação da Natureza, RAM