Monk Seal – An endangered species in Madeira Waters
Monk Seal – An endangered species in Madeira Waters
Monk Seal – Sea Mammals
Madeira is famous for its cetacean watching possibilities.  Several companies organize trips to view them up close.  However, Madeira waters are also home to another species of sea mammals, namely the Monk Seal (Monachus monachus).  Unfortunately, this species is in critical danger of extinction.  With less than 600 individuals throughout all its various habitats (Mediterranean and Atlantic Ocean), it is even considered to be the most endangered mammals species in the world.  Sadly, the Atlantic population is even smaller with only about 30 to 40 individuals in Madeira waters.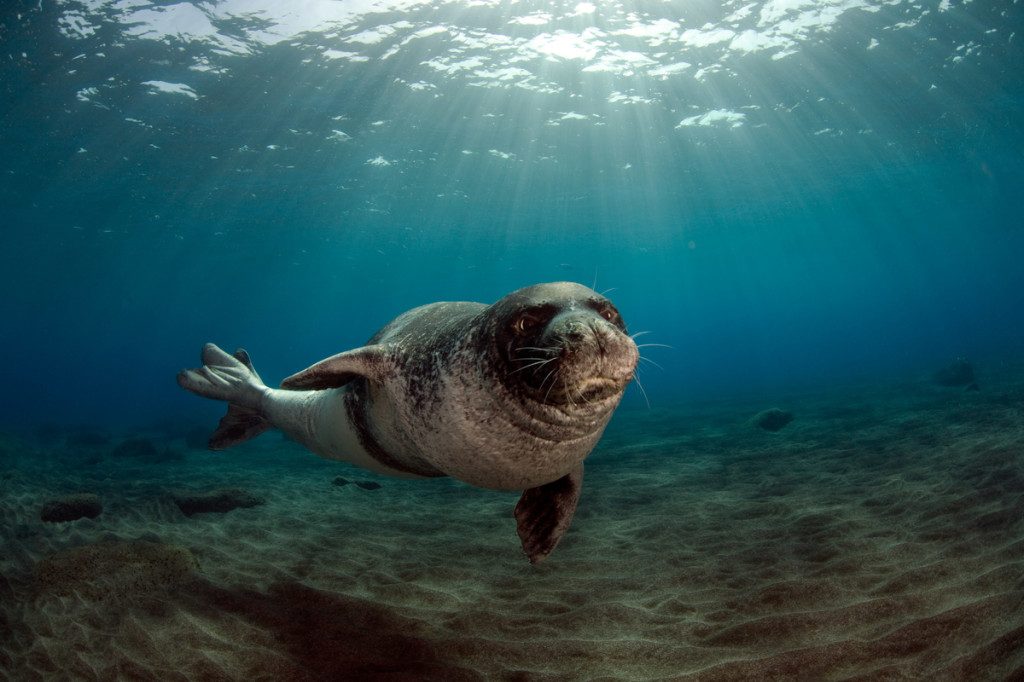 Camara de Lobos – interesting fact
Sightings of Mons Seals date back to the 15th century on Madeira.  The first Portuguese navigators reported seeing many Monk Seals.  During the charting of the island, the first settlers saw many Monk Seals in a bay.  These were howling like wolves explaining the nickname they received: Sea Wolf. Rumor has it that this gave the name of Camara de Lobos or Municipality of the Wolves.
Decline and Conservation
Since then the population of those Sea Monks declined drastically due to hunting (for fur & oils), fishing nets, etc.  In the 1980ies, scientists could only sight 8 individuals in the Desertas Islands.  Thanks to conservation projects, the Monk Seals population grows slowly to between 30 to 40 individuals.  They previously only lived around the Desertas Islands.  However, we can now also see (if one is in luck) along the coast of Madeira as well.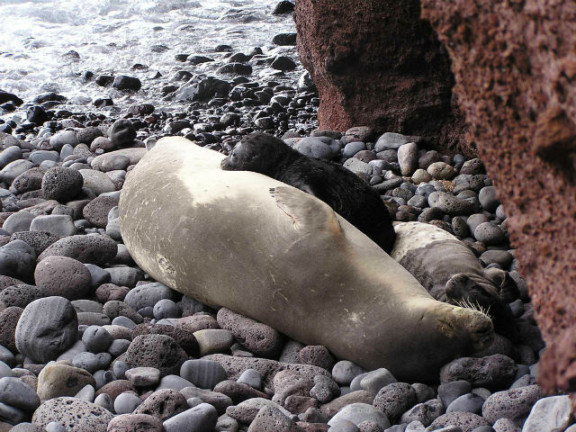 Desertas Islands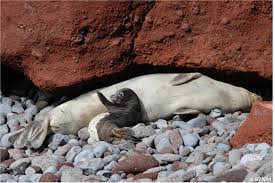 The Desertas are inaccessible and remote from mainland Madeira.  This makes it an ideal breeding ground for Monk Seals.  Interestingly, the many caves with ocean access found on the Desertas islands are the perfect.  Monk Seals look for sheltered places like these to breed and raise their pups.  Hence, in 1990 Madeira created the Desertas Islands Natural Reserve. The Desertas are forbidden for mankind. The only way to visit the Desertas is to book a tour with a certified guide.