Chapel on the Rock
Chapel on the Rock
Capelinha do Calhau
The  'Capelinha do Calhau' in Sao Vicente marks the entrance of the village of Sao Vicente.  The villagers built this remarkable and tiny chapel, dedicated to the holy Vincent,  in 1692.   The baroque facade is carved in a solitary basalt rock. It stands tall in the river mound of the river São Vicente.  Moreover, a mosaic made of riverbed stones decorates the facade.
Donations of the devotees funded the chapel construction at the initiative of Inacio de Sousa.  According to history, the rock is the same location where the martyr Saint Vincent appeared, who is also the patron of the church. The chapel underwent restoration in 1885. Furthermore, the Capelinha do Calhau is a symbol of the municipality of São Vicente.  An old legend heard in 1837 by an American visitor says that the chapel was built to keep the Ocean at bay.
Walking from the center of Sao Vicente to the small chapel and further along the Ocean front is very enjoyable.  This walk takes you through a small park with modern sculptures and benches. Furthermore, the two river banks are joined by a wooden bridge which gives access to the old pathway which can be seen in the picture below.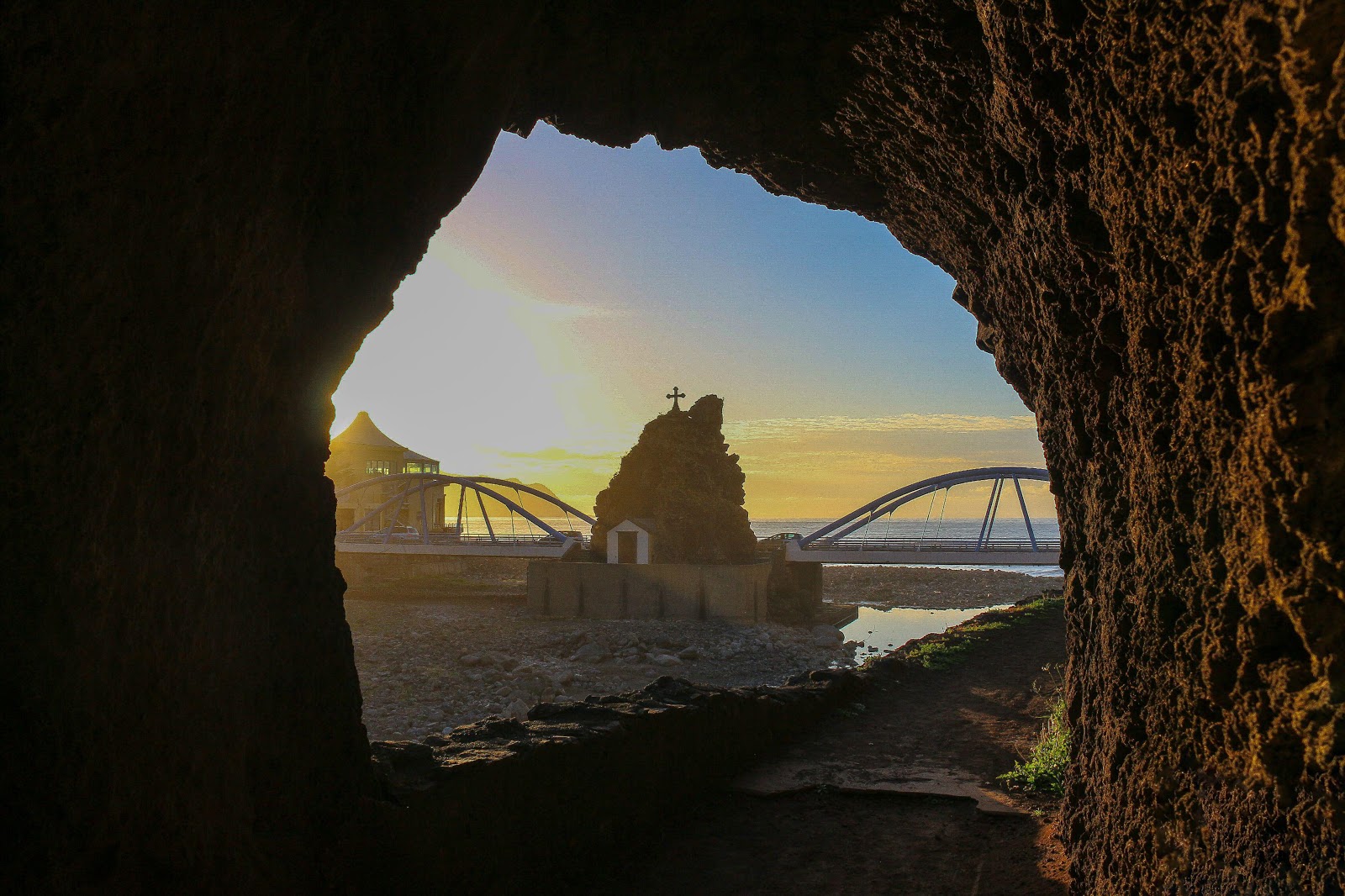 The chapel of the rock through time
The pictures and paintings below tell the story of Madeira's development also.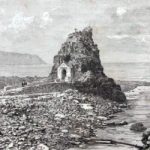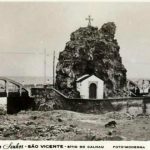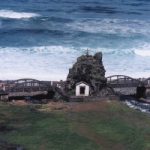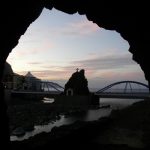 Renovated and inaugurated
The inauguration of the Capelinha do Calhau took place on January 22nd 2020. This is the day of the patron Saint of São Vicente. The ceremony celebrated the complete renovation of the exterior and interior of the building. The municicpality financed this project with a budget of €60.000.
D. Nuno Brás, Bishop of the Diocese of Funchal, gave a certainly moving speech during the ceremony, honoring São Vicente's cultural heritage.
  
Where to find the Capelinha do Calhau
Other things to see in Sao Vicente
Moreover, there are many other things to see in Sao Vicente.  Amongst them is the beautiful village church, the Igreja Paroquial de Santa Isabel. Finally, you can also go and visit a cave system dating back from the very beginnings of the island.