Os Fachos de Machico – a secular tradition
Os Fachos de Machico – a secular tradition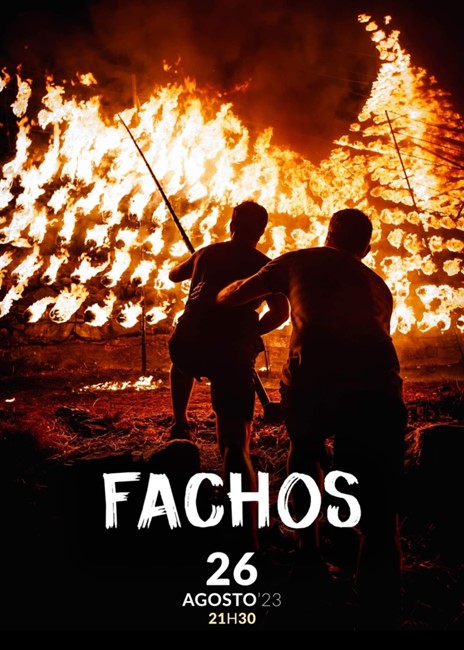 What are Fachos?
The Festa dos Fachos or torch festival in Machico is one of the oldest celebrations on the island. It originates back in the 16th Century when the islanders used torches to warn the population of attacks by pirates. To document this cultural tradition, the municipality of Machico invested in the production of a documentary film. Machico hopes to promote this event to preserve the tradition as well as to develop tourism in the municipality of Machico.
A documentary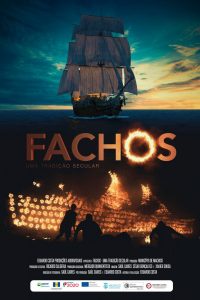 In the past, pirates and corsairs frequently invaded the Madeira Archipelago. Between the 16th and the 18th century, Madeira inhabitants needed a strategy to avoid attacks and plunder. To defend themselves, islanders used an alarm system composed of fires. When lit and strategically placed on the mountain tops, it warned the entire population of imminent danger. Luckily nowadays, villagers do not need such an alarm anymore. But successive generations have carried forward the tradition and knowledge. The Fachos celebrations take place during the Feast of the Blessed Sacrament. It takes place on the last weekend of August. Since 1903, the population of Machico prepare the peaks of the village during several weeks, with fagots forming the shape of boats, fish or religious motifs. The tradition is unique and locals and visitors alike appreciate it. Some are seeking to register the Fachos festivities in Madeira's Intangible Cultural Heritage.
The municipality of Machico made the documentary film below about this cultural heritage.
Pico de Facho Viewpoint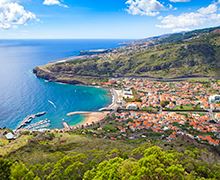 One of Machico's viewpoint is named after these fachos and offers a panoramic view of the surroundings. The Pico do Facho viewpoint is north of Machico, before reaching the tunnel leading to Canical. The fachos lit at this viewpoint also served as a communication tool with the island of Porto Santo.
How are fachos made?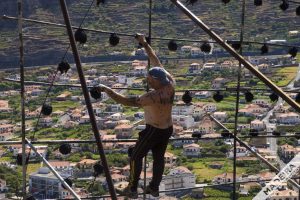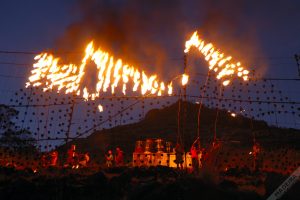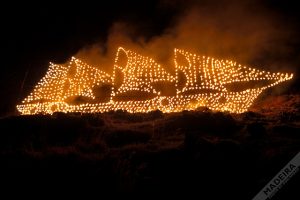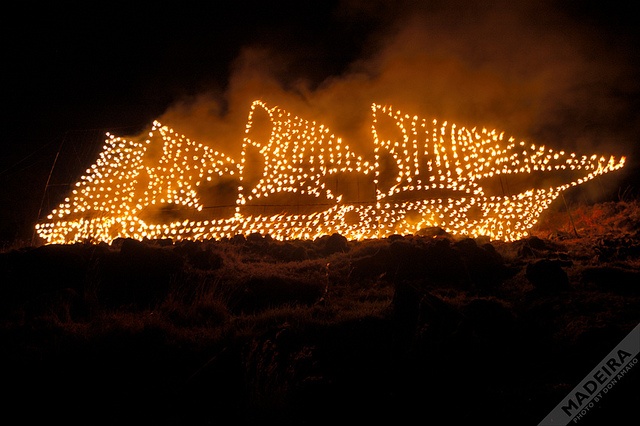 When and where
Machico celebrates Fachos during the last weekend of August.