Night Life on Madeira
Night Life on Madeira
Madeira's Night Life
In need of a fun night out during your holiday and want to experience Madeira's night life? Do not worry, we've got you covered! Sure, Madeira is not really a party island. Some might go as far to say that the night life in Madeira is quasi nonexistent during workdays (which is kind of true). However, if you truly want to go out, have a drink or dance the night away, here are some recommendations.
Bars
Madeira's only tiki bar, Pukiki Tiki Bar, is located in Calheta. Not only does this bar celebrate the link between Hawaii and Madeira, it also offers a wide variety of rums and some of the best cocktails of the island.
Another option for you is the Revolucion Rock Bar in Funchal. They serve a multitude of colorful cocktails all made with fresh ingredients. Hence, It is definitely a place to check out!
If you want to have a fun night out but do not feel like being in the middle of the crowd, then Mini Eco Bar is the place to go to. The venue is small, but the bar remains one of the best corners in Funchal to go hang out with friends. Overall, a cool and eclectic bar with alternative music.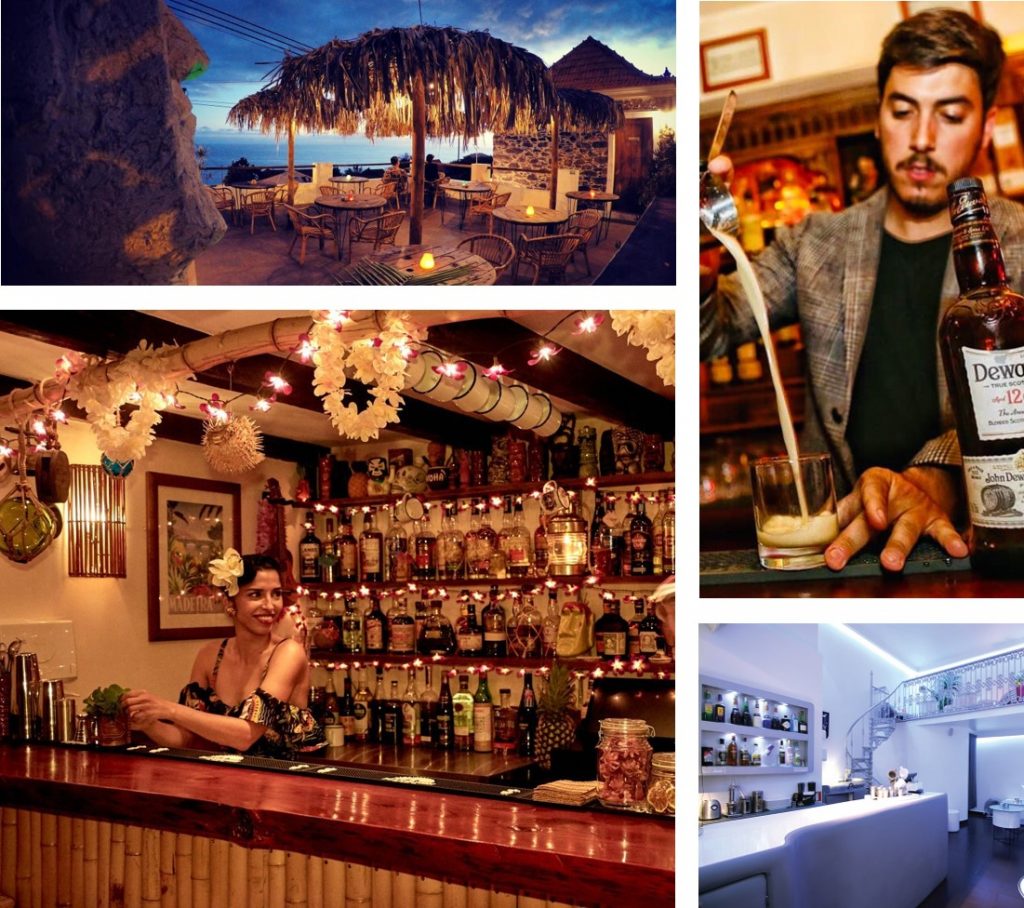 Nightclubs and discotheques
Vespas Club is one of the most popular clubs on the island and has been open since 1980. You will be party like a true local!
Copacabana is located in the Pestana Casino da Madeira. It is one of the biggest clubs of the island. Different styles of music are played, going from commercial and house music to 80s pop hits.
For those who cannot make up their mind…
Too restless and you want to dance but don't want to be stuck in a massive crowd?
If you are a fan of rooftops, then we suggest you check out the Trap Music Bar in Funchal. A great place to go for a drink with live music on a rooftop terrace. The bar can also turn into a club!
Dubaï Club in Funchal has three floors. The first floor is a disco, the second floor is a lounge, and the third is a terrace. If you are not sure of which mood you are in, all you have to do is change floors!