A visit to the grottos of Sao Vicente
A visit to the grottos of Sao Vicente
What are the grottos?
The Grutas de São Vicente are caves of vulcanic origin, located in the parish of São Vicente, Madeira.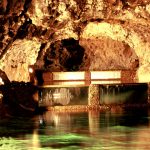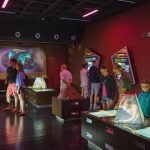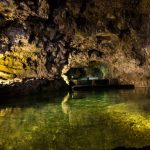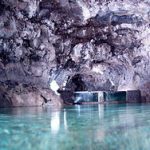 The grottos formed 890 thousand years ago from a volcanic eruption that occurred in Paul da Serra.  Lava streams then descended to the sea.  First, the outer part, exposed to lower temperatures, solidified rapidly, while the interior continued to run.  A series of lava tubes formed, which you can now access and visit.  The local population first discovered the grottos in 1885, and they opened on October 1, 1996.  Interestingly, Sao Vicente's were one of the first caves of vulcanic origin to open to the public in Portugal.
Visiting the grottos
You can visit the grottos through a total underground route of more than 1000 meters in length. The height of the grottos varies between 5 and 6 meters, and are composed by eight lava tubes. There is an underground trail of 700m which takes about 30 minutes.  During your walk you will observe volcanic stalactites, lava accumulations, and "wandering blocks" (rock carved by lava).  But there are also many other interesting volcanological phenomena. At the end of the route you can access the Center of Vulcanism.  It's a small pavilion featuring a movie theater explaining the geological evolution of grottos and the eruption of the vulcano.  You will also see a  simulation of the birth of the Archipelago from Madeira.
The visitor center is beautifully located and landscaped, making the short walk from the parking lot (and crossing the river) a very pleasant one.
A visit to the grottos is also a nice introduction for a longer visit to the North Coast of Madeira, or to the lava pools of Porto Moniz.
Opening hours – They are closed until further notice.  Check their website for more information.
The center normally opens from Monday to Sunday 9.00am to 6.00pm.
Check out the website of the Sao Vicente Grottos
How to get there
And here is a map of how you get there: