VALCONMAC Madeira
VALCONMAC Madeira
Madeira and VALCONMAC
The projects "VALCONMAC" stands for the Valorisation and Conservation of Forest Resources in Macaronesia.
The project aims to identify, conserve, rehabilitate and protect the ecosystems of Macronesias's unique forest habitats. The specific areas are thus of incalculable beauty and contain unique tress species and groves. Source: European Union Website.
Macronesia
The Macronesia region unites four volcanic archipelagos in the North Atlantic Ocean. Macronesia borders both the European (Iberic Peninsula) and the African continents. Each archipelago consists of various islands. These archipelagos belong to either Portugal, Spain or Cabo Verde.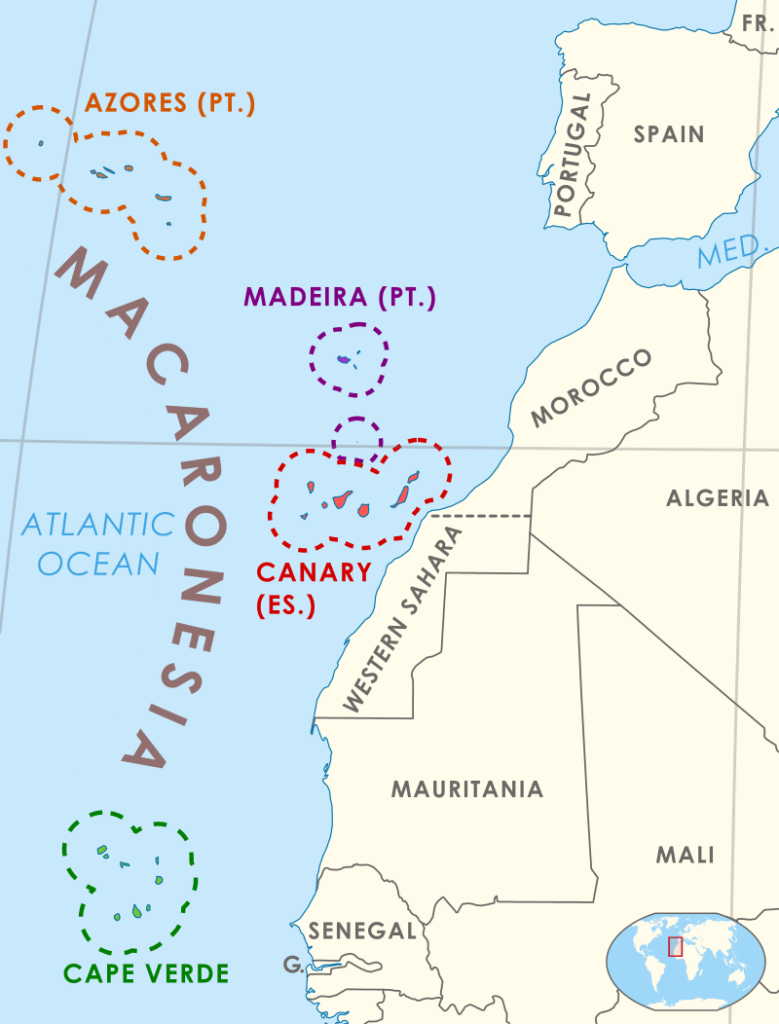 From North to South, these fours archipelagos are:
The Azores, an Autonomous Region of Portugal
Madeira, an Autonomous Region of Portugal
The Canary Islands and Autonomous Community of Spain
Cape Verde, an independent West African country
Activities supported by Valconmac
The project aims to protect the archipelagos unique and distinct forests. It is particulalry active in various areas such as:
Firstly, the inventory, characterization and assessment of the conservation status of single trees;
Secondly valuation actions,

of the unique forest habitats of the Natura 2000 Network,

of the associated infrastructures,

Thirdly the promotion and experimental development of trails;
Fourthly, the creation of a network of forest centers, which function as niches to attract visitors;
Lastly, a Forest information exchange program in Macaronesian regions, promoting knowledge of methods and policies, offering guarantees and optimizing the conservation of forest resources.
Valconmac on Madeira
Consequently, a new Forest Center of Macaronesia was created in Madeira, in Quinta do Santo da Serra. The new infrastructure aims, above all, to inform and disseminate the work developed in favor of the forest of the archipelago of Madeira, from the discovery to the present. The space is open to the public. It aims to constitute an informative and educational pole for Madeirans and tourists alike. Hence, schools can schedule visits accompanied by specialists in environmental education from the Institute of Forests and Nature Conservation.