Madeira Shopping Centres
Madeira Shopping Centres
Madeira Shopping Centres
It is time for you to discover the best Madeira Shopping Centres. There are days where we all we want to do is indulge. If you feel like splurging or going window shopping, keep reading.
Most shopping centres on Madeira are located in Funchal, the capital. Here is a list of the main shopping centres on the island.
La Vie
La Vie is a modern shopping centre comprising around 70 shops. It is located quite centrally in Funchal, next to the Santa Caterina Park. Therefore, it is easy to access if you are wandering around in the city. There, you will find a wide range of shops and a large Pingo Doce supermarket. This is quite handy if you will be making your own meals during your holiday. The La Vie shopping centre happens to be in the same building as the Vine Hotel, which has a nice rooftop terrace. In fact, it is located right underneath the hotel.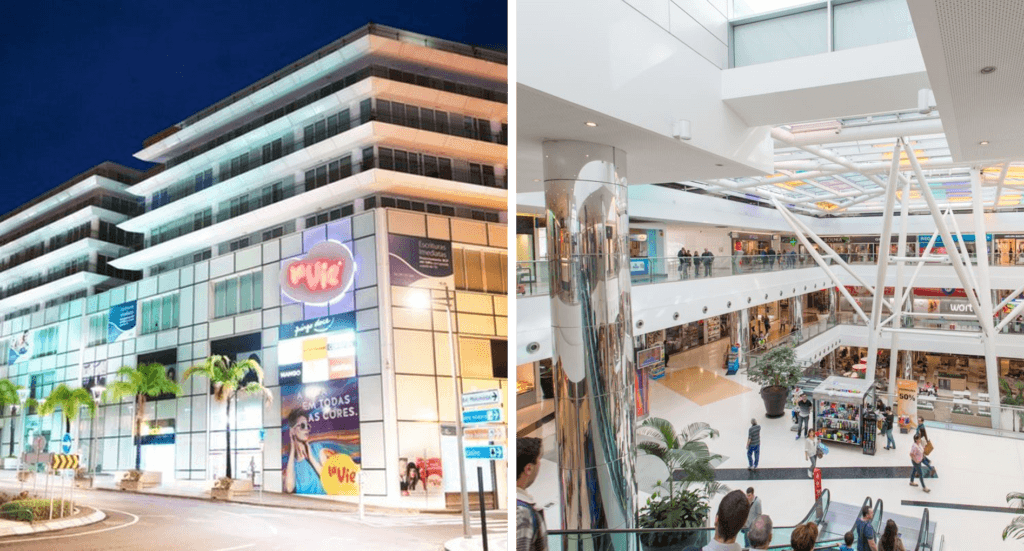 Opening times: 09.00-22.00 (Monday-Sunday)
Address: 9, Rua Dr. Brito Câmara, 9000-039 Sé, Funchal
Fórum Madeira
The Forum Madeira is an outdoor shopping centre, which is located near the lido (tourist area). It is perfect for the days you want to go shopping but do not want to feel guilty for not having been outside. You will find a lot of options at the food court, with a dozen of restaurants. The shopping centre also has a rooftop garden with a nice panoramic view, as well as six cinema rooms.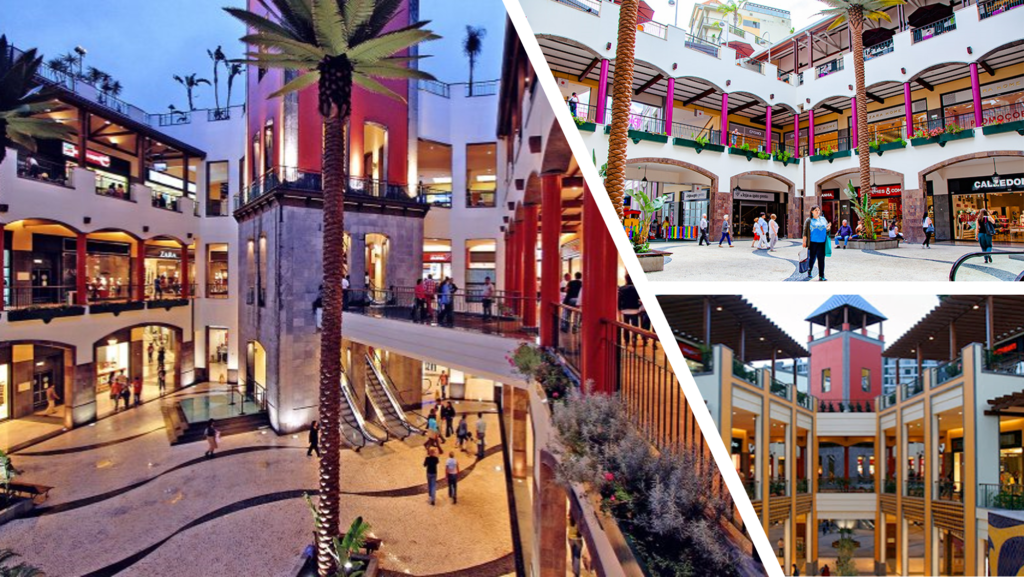 Opening times: 10.00-23.00 (Sunday-Thursday) & 10.00-00.00 (Friday-Saturday)
Address: 368, Estrada Monumental, 9004-568 Funchal
Madeira Shopping
Madeira Shopping is located in Santa Quitéria. Therefore, it is not located in central Funchal. However, it is still totally worth checking out. This shopping centre also has a balcony with a beautiful view on the ocean. There, you will find a Continente supermarket, as well as a wide range of restaurant, cafes and snack bar options. Madeira shopping also has seven cinema rooms.
Opening times: 09.00-23.00 (Monday-Thursday) & 09.00-00.00 (Friday-Saturday)
Address: 45, Caminho de Santa Quintéria, San António, 90-24-501 Funchal
A complete list of smaller commercial centres in Funchal can be found here.