Levada do Caldeirâo Verde Trail
Levada do Caldeirâo Verde Trail
Jurassic Park on Madeira?
The Levada do Caldeirâo Verde trail is located in the Municipality of Santana at approximately 900 meters of altitude. It starts in the Queimadas Forestry Park in a fairy tale like setting.

ID Card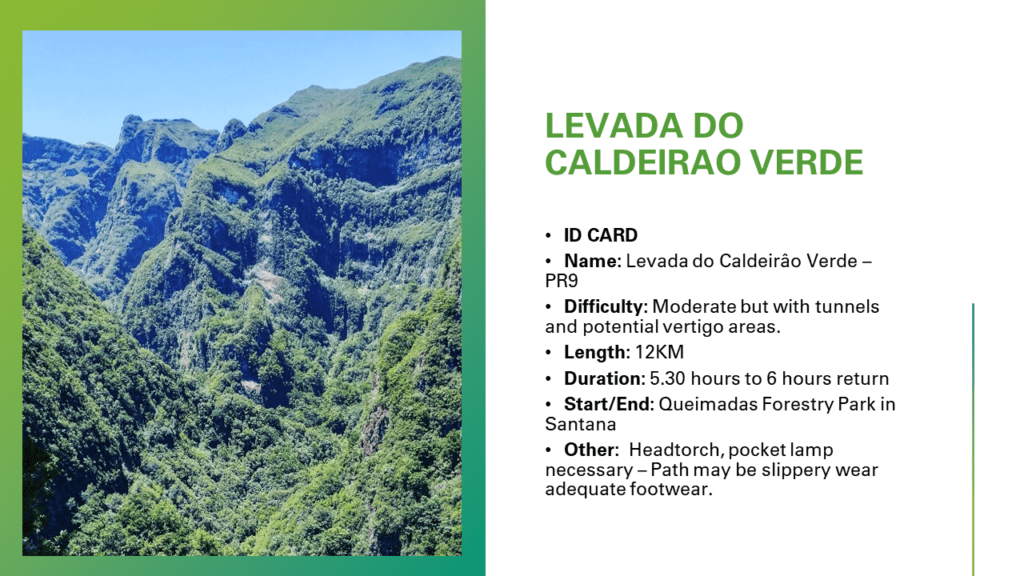 One of Madeira's favorite Levada walks
This is one of Madeira's all-time favorite levada walks. Surely one of the reasons is the sheer beauty of the nature all around, the Laurissilva. The second reason is its relative flatness. There is only about 100m denivelation from start to finish. This is a one way levada walk meaning that you will use the path to walk back.

Laurrisilva – Levada
This walk takes you through dense and preserved Laurel Forest aka Laurissilva. These forests once completely covered Madeira Island due to its subtropical and maritime climate. The trail follows a levada to lead into the deep valley of Ribeira de Sâo Jorge. This levada is an impressive work of art built in the 18th century. Enjoy the peaceful walk while appreciating the views over Sao Jorge and the impressive mountains.

Tunnels
En route there are four tunnels. So do bring a torch along. One of the tunnels named "Quebra-Cabeças" (breaking heads) is rather long and low. You will need 5 to 7 minutes to cross it while crouching! If you do not want to cross these tunnels, no worries. You can already soak up the "prehistoric" atmosphere and see a waterfall over what used to be the old path on your right before the first tunnel.

Volcanic Island
At the end of the walk, you reach the Caldeirào Verde or Green Cauldron – a beautiful 100m high waterfall. Millions of year ago, volcanos shaped Madeira. The volcanic cauldron is covered with lush green vegetation hence its name, Green Cauldron. A perfect spot for a picknick!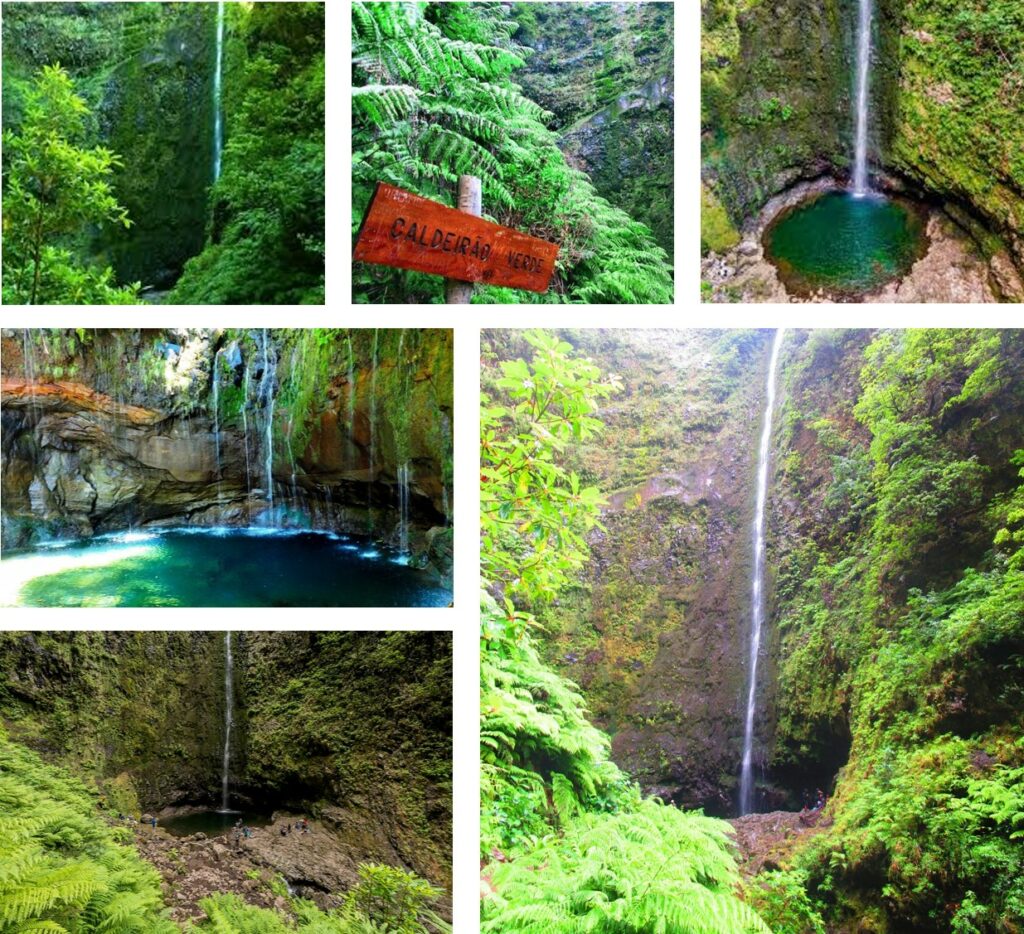 Important Safety Information
These levadas are a sheer joy to discover. However, please always stay safe. Hence, wear adequate foot ware and clothing, carry a torch with you (tunnels), water and a snack as well as detailed maps. Please do also check out this official page to get the latest information about Madeira's official walks. Since this is one of Madeira's most loved levada walk, we suggest coming early to secure a parking space. Furthermore, if you do not want to meet many people on the walk an early start is really recommended.
How to reach Caldeirao Verde?