Charolas on Madeira
Charolas on Madeira
Madeira's Charolas
During the weekend of June 11th and 12th 2022, the charola tradition returns to Madeira. You will be able to witness it in Loreto on the South Coast. Charolas in Loreto are part of a old tradition taking place during the Holy Spirit festivities.
The first image of a charola on Madeira dates back to 1843.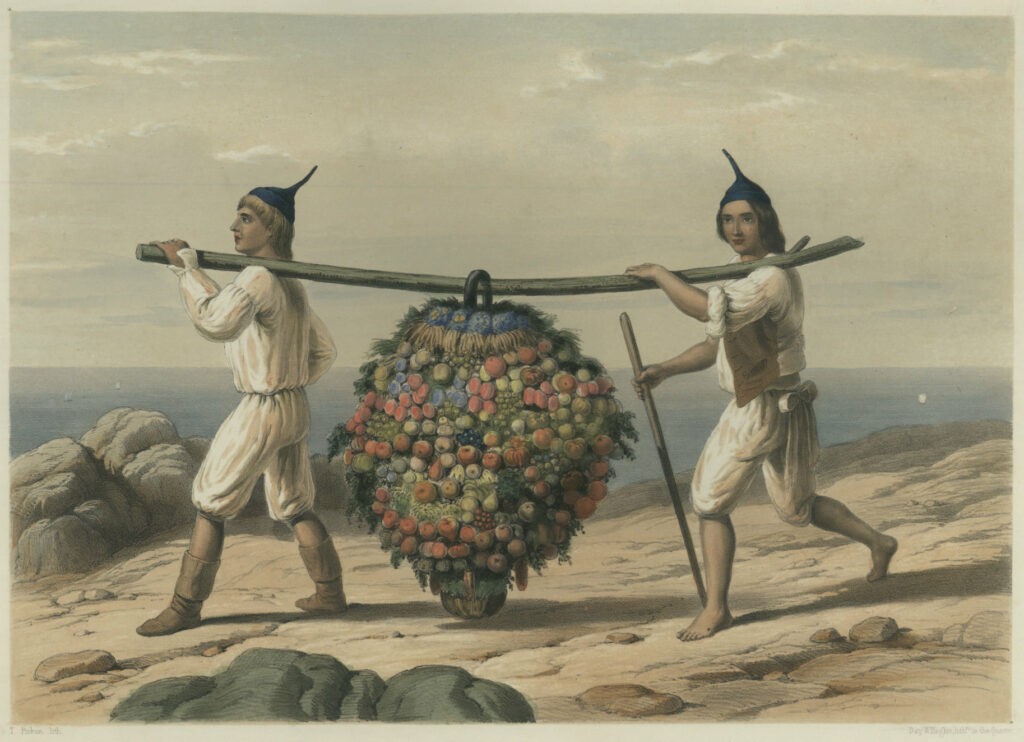 Charola Tradition
Charolas are still common on some Madeiran villages such as Loreto, Arco da Calheta, and Ribeira Brava. In Loreta and Arco da Calheta, they accompany the Holy Spirit festivities. In Ribeira Brava, however, the poplutioan prepares one major charola for the São Pedro festival.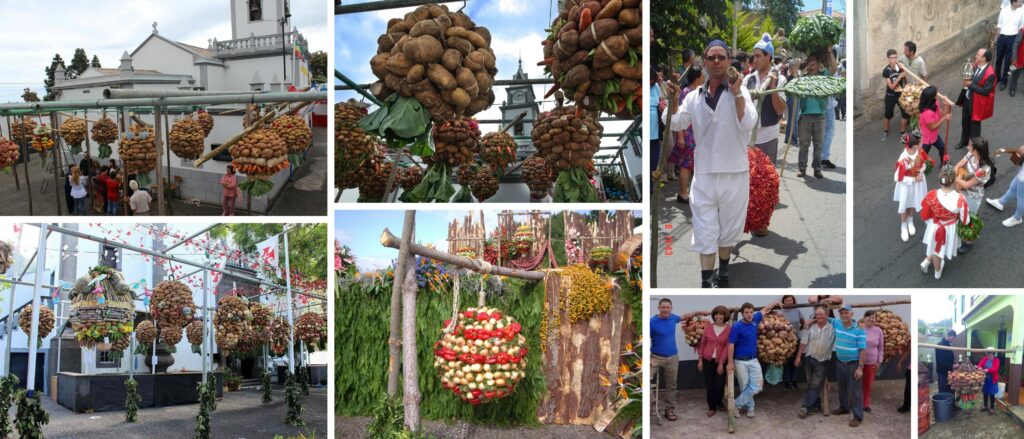 The making of a Charola
A charola is a large spherical suspended structure covered and decorated with fruits and vegetables from the parish. For example, these various products of the land such as seeds, pumpkins, potatoes, turnips, carrots, sweet potatoes, cabbage, beans, bananas, avocados, apples, pears, lemons, onions etc. make up the decoration. They showcase the gratitude of the villagers for the abundant harvest.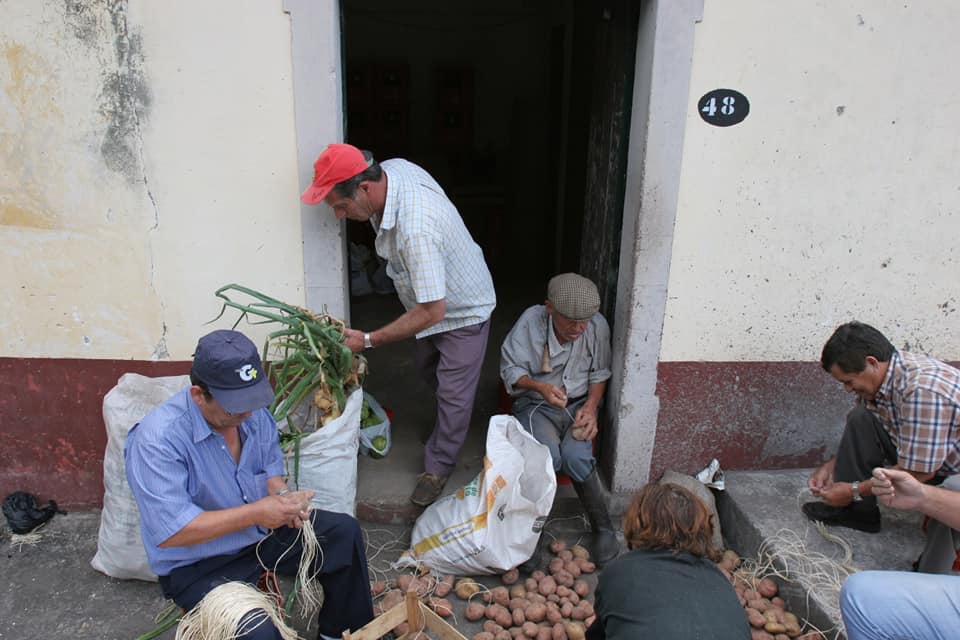 However, a certain competition takes place amongst the various areas. Creating a charola is handy way to transport the goods to the church or chapel.
A lively and fun procession brings these charolas to the Chapel's churchyard from the various communities. Depending on their weight, these charolas arrive either by foot, hanging on a large wooden beam or hanging above a truck's bed. They will then be on display until after the Sunday afternoon mass. Afterwards, the goods will be auctioned. The proceeds go towards helping the parish's work.
As this is Madeira and Madeiran's love music, various bands and groups will entertain villagers all weekend long.