Madeira's most scenic route
Madeira's most scenic route
Madeira's most scenic route
Even though Madeira seems like only a tiny dot on the world map, we do recommend that you do rent a car.  There are approximately 160 km of truly coastal and scenic roads around the island and many more kilometers of picturesque roads.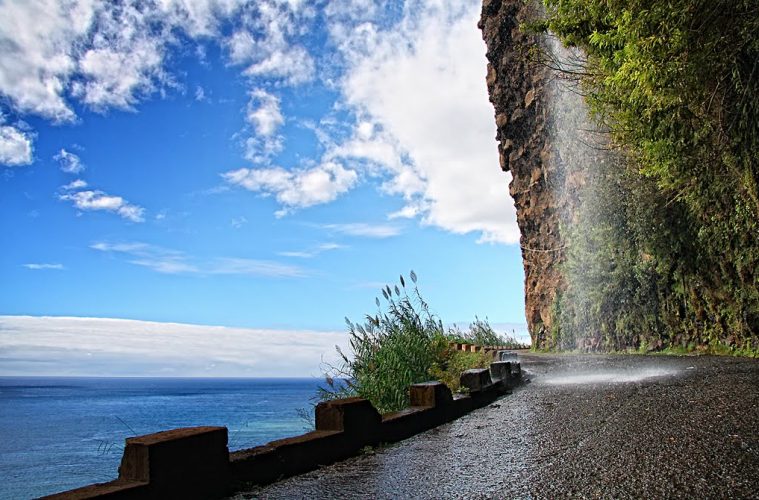 Roads
The vast majority of roads on Madeira are in good condition but curvy and hilly.  So, if you struggle with uphill starts, it is best to rent a car with an automatic gearbox.
The local government constructed a via rapida (highway) on the South side of the island stretching from the airport to Ribeira Brava which makes for smooth and faster driving.  Beware of short on and off ramps though!!
The Antiga ER101
The real excitement of driving on Madeira is still alive and kicking on the coastal ER 101 road in the North.  The old, ancestral road is still in use between Sao Vicente and Boaventura.  The portion between Ponta Delgada and Boaventura is not for the faint hearted but definitely worth a drive!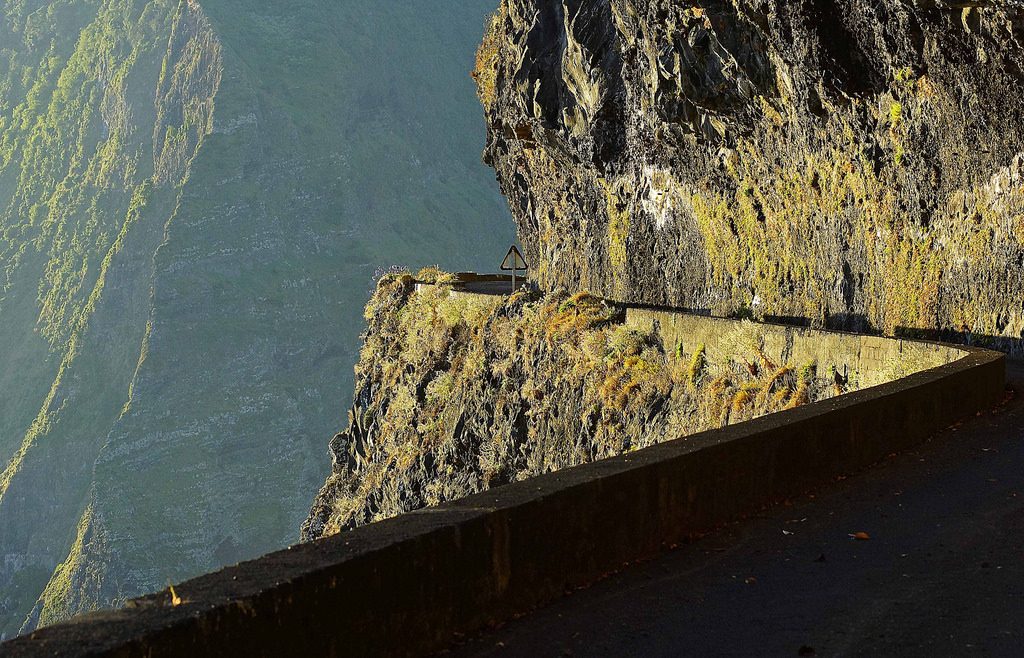 Scenic Road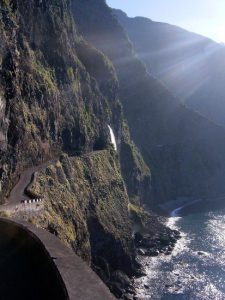 On the west side, the Camara of Porto Moniz just re-opened (late August 2018) four sections of the ER 101 between Sao Vicente and Porto Moniz.  The coastal road is narrow and winds up and down, left and right.  At times you have the ocean underneath or a waterfall crashing on the roof, you drive through a weeping tunnel or get a free carwash.  The passengers really enjoy the scenery but the driver must remain concentrated on the road.  Luckily the stretch between Sao Vicente and Porto Moniz is now a one way street (east to west).  However this is not the case of the Ponta Delgada – Boaventura stretch where you can experience hikes of adrenaline with you encounter a bus or truck on the narrow road!
The ER101 is stunning!  It has been named only with superlatives from dazzling to fabulous to most scenic road of Madeira.   But not only of Madeira.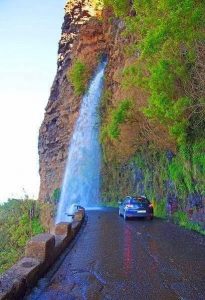 However, do not only take our word of it! The north coast ER101 is featured in all these websites: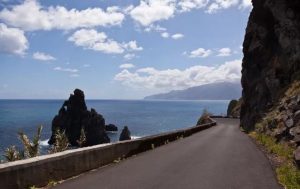 Scenic Route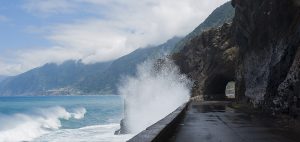 ER 101 Antiga North – Free Car Wash!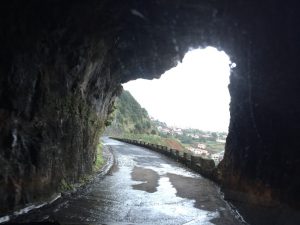 There are other scenic routes on Madeira but we will talk about them in a next post.  In the meantime, buckle up and enjoy the ride.