Madeira, Europe's Leading Island Destination
Madeira, Europe's Leading Island Destination
Europe's Leading Island Destination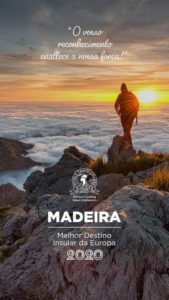 Created in 1993, the World Travel Awards (WTA) recognize work done in the field of tourism globally, in order to stimulate competitiveness and quality.
Hence, the World Travel Awards is the most prestigious honors program in global travel and tourism. Thus over the course of the year tourism consumers, industry professionals and the international media have been voting in record numbers for their favorite destinations, travel brands and products. As we all look ahead to a brighter future where global travel and tourism once again takes center stage, winning a World Travel Award has become more important than ever before. People want to be sure that they are booking the very best. Therefore, the best of the best are this year's winners of the 2020 World Travel Awards. Well the voting window has now come to a close. The votes have been counted and the winners chosen for the 27th annual World Travel Awards. So, let's find out who the winner of Europe's Leading Island Destination is.
But first, here are the contestants for this year's award:
Nominees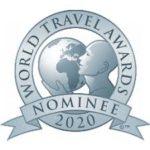 The following nominees (listed alphabetically) were nominated for Europe's Leading Island Destination 2020
Azores Islands
Balearic Islands
Canary Islands
Crete, Greece
Cyclades, Aegean Islands, Greece
Cyprus
Guernsey, Channel Islands
Jersey, Channel Islands
Madeira Islands
Malta
Sardinia
Sicily, Italy
The World Travel Awards 2020 designated Madeira Islands once again as Europe's Leading Island Destination.
Europe's Leading Island for the 7th time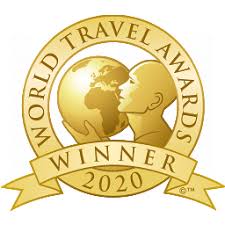 This is the 7th time that Madeira Islands receives this special award. Madeira Islands won it in the following years: 2013, 2014, 2016, 2017, 2018, 2019 and 2020. Sardinia won the award in 2015.
To those who know Madeira, this comes as no surprise.

Just to recapitulate, Madeira Islands, an archipelago 1000 kilometers southwest of Lisbon in the Atlantic Ocean, has a nearly perfect climate — warm all winter and never too hot in summer. Ancient volcanic cliffs that rise dramatically from the sea dominate Madeira's fascinating landscape. Its beautiful flora and fauna as well as its varied list of activities definitely lead to comparisons of Madeira with Hawaii.
Come and compare for yourself!