Sonhos or Madeira Carnival Fritters
Sonhos or Madeira Carnival Fritters
Carnival
This recipe is a typical Carnival recipe. In bygone times, Carnival participants received these fitters, commonly names Sonhos in Portuguese. During their parade, these fancy dress participants visit bars, cafés and private houses accompanied by jolly music receiving sonhos at each stop.

Ingredients
250 ml of water
120 grams of flour
2 eggs
zest of one lemon (or orange)
2 spoons of yeast
1 pinch of salt
Vegetable oil to fry with
Deep frying pan
Granulated sugar or Sugar cane syrup

Preparation
Bring the water to boil with the lemon or orange zest and the pinch of salt. As soon as it boils, turn off the stove.
Dissolve the yeast in a little luke warm water and add it to the flour.
Once the water (with zest) is luke warm, add the flour while beating energetically.
Add the eggs. Continue beating the dough strongly.
Once the dough is soft and smooth, cover it with a damp cloth to ferment and expand for one hour to 90 minutes.
Heat the oil in the deep frier.
Place spoonfuls of dough in the hot oil and fry well on all sides.
Once fried, arrange the sonhos on kitchen towels to absorbe the excess oil.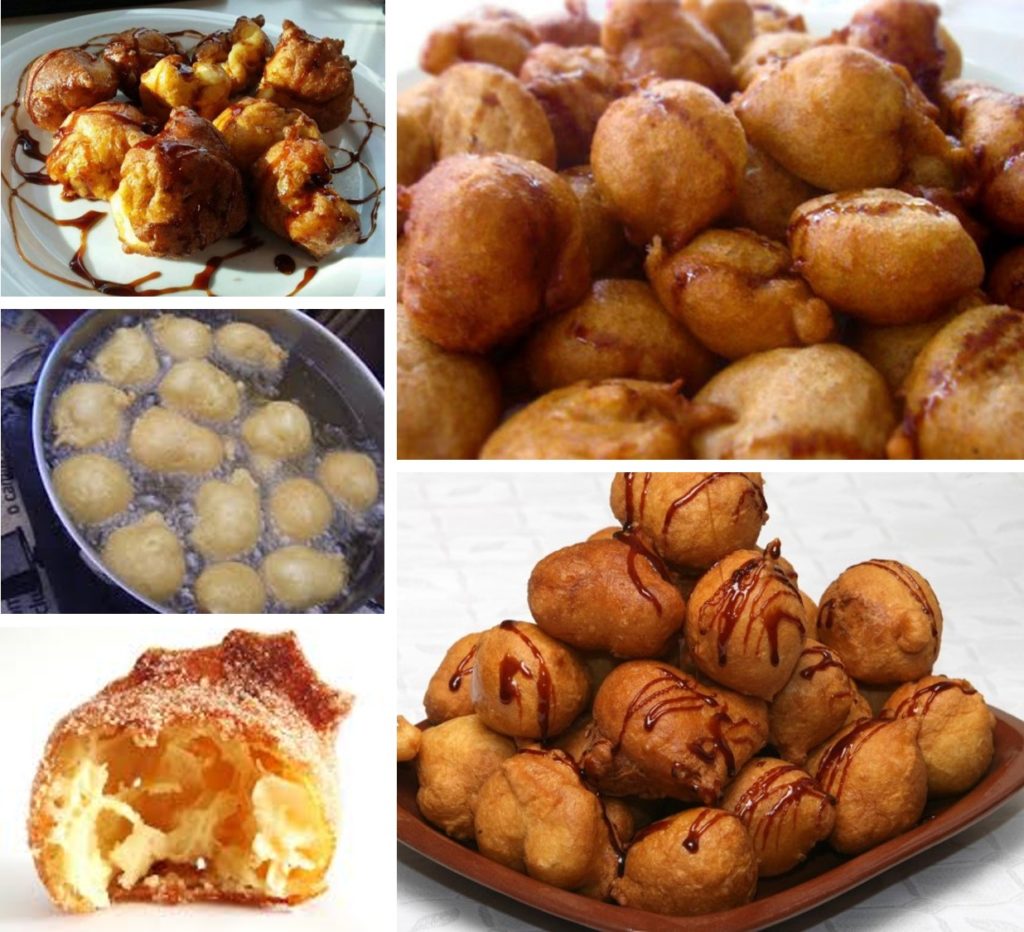 Enjoy
You can serve the carnival fritters hot or cold. Fritters are also excellent coated with granulated sugar. On Madeira, they can be dipped in sugar cane honey / syrup. Do enjoy!
If you are looking for more Madeira Sugar Cane Recipes: Broas de Mel or Bolo de Mel.