Music videos shot in Madeira
Music videos shot in Madeira
Music videos shot in Madeira
As most people know, there are quite a few commercial films shot in Madeira. For more information, please read on here.
However, fewer might be aware of how many music videos have been filmed here. The most popular so far to be added on that list is Gims.  He came to Madeira with Vitaa to shoot a video.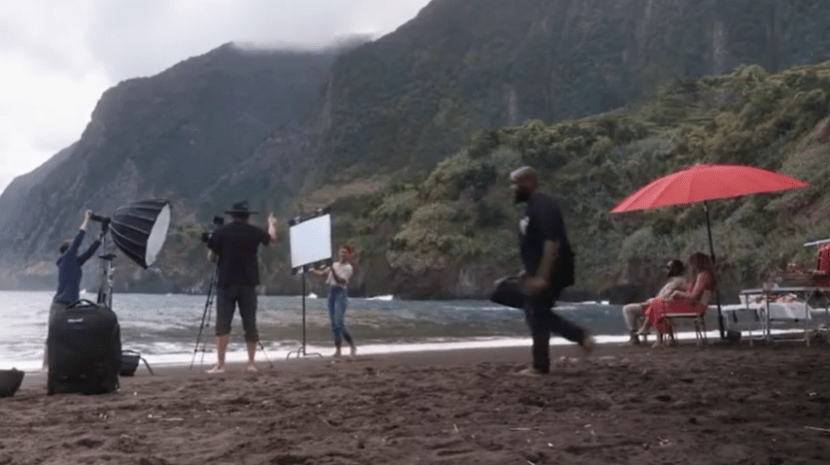 It is very clear that Madeira is becoming a hot spot for musicians too. They are thus coming from all over Europe to create videos here. We'll let you know when a big star films a music video on Madeira. In the meantime, here is a list of a few of the artists. Enjoy
Gims x Vitaa
Gims and Vitaa  are the latest artists to choose Madeira as a scenery for his official music video. Their French song has the following title "Prends ma main".  Furthermore, this music video is commercial for a mobile phone company.  The wonderful black sand beach of Seixal on Madeira's North Coast was the scene of this music clip.  It is certainly worth a notice that this video had nearly 12 million views in three months!
Danique
After the success of the single 'Papa Mama', singer and songwriter Danique reveals a worthy successor, 'Later Als Ik Groot Ben' – (free translation: Later when I am older). The song is central to a large scale Dutch campaign 'Mis Niks' (free translation: Do not miss anything). The campaign raises awareness about safety while on a bicycle. Focusing on that one app or chat while riding a bike can cause you to miss all the milestones laying ahead in life. You don't need to understand the lyrics to be moved by this video. Maybe next time when you ride a bike, you won't check that app on your mobile phone…
Lake Malawi
Lake Malawi is a Czech indie pop band. This music video was filmed mostly on the North Coast of Madeira. Their other videos are not from Madeira but Lake Malawi usually puts a lot of effort in them. In short, here is their clip "Bottom of the Jungle".
Raye
Raye is a British singer and songwriter from South London. She sings on a David Guetta song called "Bed". However, she chose Madeira Island to film her music video for her song called "Regardless". The latter is part of her mini-album "Euphoric Sad Songs". We had never heard of her but she had more than 13 million views since releasing that video a year ago.
Laxcity
Laxcity is another artist we had never heard of. He filmed his first music video "Purity" on Madeira Island. It is quite different and mellow…. Check it out.
Celeste Buckingham
She is a Slovak singer and songwriter. On stage, one of the singer's most characteristic features is her barefoot performances. You can see this in the video as well. So here she is with her song "Feel".
Trystan Hughes
The music video of "Can't Take it" by Trystan Hughes takes you on a stroll through the streets of Funchal.
This is the debut single by singer / songwriter Trystan Hughes from South Wales, UK.
Elisa
Elisa is a Portuguese singer. She is from Ponta do Sol on Madeira. She won Festival da Canção 2020 and would have represented Portugal in the Eurovision Song Contest 2020 held in Rotterdam, Netherlands with the song "Medo de sentir". Unfortunately the song contest was cancelled. This music video is more like a gathering of family video snippets put together. Here she is with her song "Na Ilha"