Tree Hugging on Madeira
Tree Hugging on Madeira
Social Distancing and its effects
Social distancing is thought to prevent infectious transmissions. However, it can also have unintended consequences.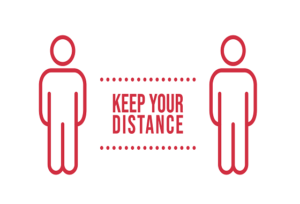 Public health officials ask us to do something that does not come naturally namely stay away from each other. We can understand how it may slow the circulation of a virus but it is not easy.
Social distancing over long periods of time may have detrimental effects on mental as well as physical health. Julianne Holt-Lunstad found in a meta-analysis that isolation increases the risk of a variety of health issues, including heart disease, depression, dementia and even death. Source Her study determined that long term social isolation increases the risk of mortality by 29%. Source
Good news – Tree Hugging
The Icelandic Forestry Service is encouraging people to hug trees to help mitigate the effect of social distancing. It is allowed to get up close and personal with a tree and hug it slowly.
Positive effects
"When you hug, you feel that it starts in the toes and up the legs and up the abdomen and then up into the brain. You get such a good feeling of relaxation and are ready for a new day and new challenges, " says Þór Þorfinnsson, forester in East Iceland. Source

Hugging trees is good for our health
"Hugging a tree increases levels of the hormone oxytocin. This hormone is responsible for feeling calm and for emotional bonding. When hugging a tree, the hormones serotonin and dopamine make you feel happier." Source
It seems that the act of hugging, be it a partner, a friend or a tree, stimulates wellbeing hormone production.


Feeling funny hugging trees?
If you feel funny hugging trees, you can also lean on them – spine on spine as it were. Alternatively, why not go forest bathing. The Japanese even gave forest bathing a name: "Shinrin-yoku". Madeira is definitely a perfect location for either tree hugging or forest bathing. So do endulge!