The Lime Route – Rota da Cal
The Lime Route – Rota da Cal
What to expect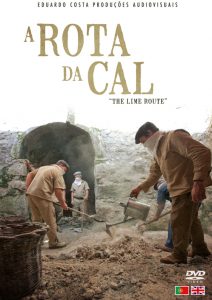 The Rota da Cal is a cultural heritage site sprawling over a 12.000m2  area.  It developed around two ancient limestone quarries.  But on the site you will also find many other constructions with Madeiran heritage.  The centre is located in a typical rural environment.  The museum preserves some buildings and structures typical of Madeira's rural past.   In addition you will find haylofts, historical farming equipment, levadas (water channels), and cable systems for transport.  Also, there is a old pathway winding through the site, so you can't miss what it has to offer.
From the description above you may wonder if this one needs to be on your bucket list.   Before deciding to skip it though, consider that visitors to the lime route centre are uniformly giving top review ratings to this site (trip advisor, etc…).
The limestone quarries
Near the Barrinho river, at 475 meters of altitude, there are two semi-circular limestone quarries.   This limestone from the quarries had several uses. It was used in stone pavements, for baptism fonts, or milling stones.  Afterwards, workers transported the gravel to the lime kiln house, where others burned the limestone to produce lime.   The islanders used lime in building materials: mortars, walls whitening, and soil stabilizers. But they also it used to prevent infections and diseases from spreading.   You can also discover some fossils from the Miocene (c. 7 millions years old). For visitors studying fossils, these are known to be the most interesting ones to see on Madeira Island.
Opening hours
From Tuesday to Saturday, 10.00am to 17.00pm
Where to find it
The Rota da Cal is located in the village of Lameiros, near São Vicente.  Check out the map below: