The Wanderer – a Culinary Journey
The Wanderer – a Culinary Journey
The Wanderer in Funchal, Madeira
In Madeira, you will find a very varied food scene. These range from down to earth home cooking type restaurants, traditional Madeiran fare to Michelin star venues. However, there is one place you definitely should visit if you are a local or visiting gourmet. It is "The Wanderer".
The Setting
The restaurant, which is closer to an intimate dining room setting, hides in Funchal. Be warned, you will not stumble on it while perusing the street of the capital city. You need the address and a good navigation system. When you approach the older building, at first, you wonder whether the address is actually correct! Behind an unpretentious door, you enter a cozy and dimly lit living-dining room. To your right, a comfortable salon area awaits you while your eyes adapt to the atmosphere. There is only one large and massive wooden table with 6 to 8 chairs. The perfect setting for an intimate and convivial dinner.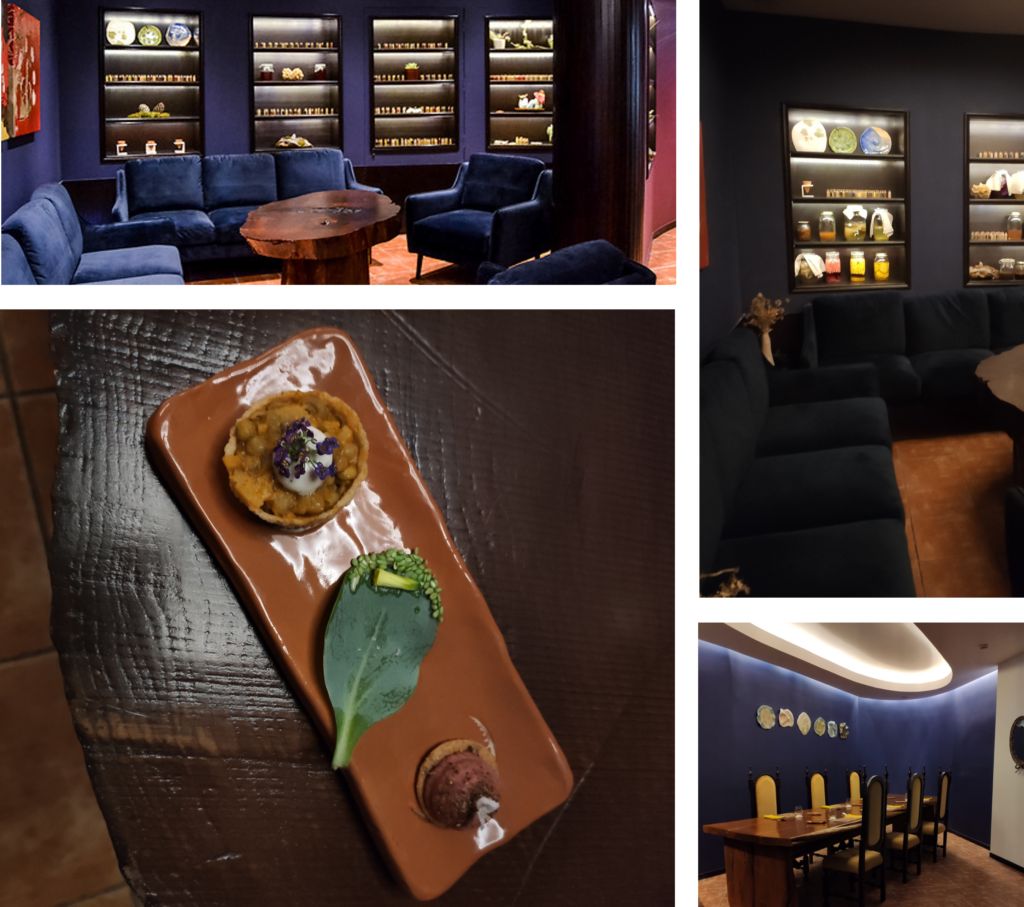 The Chef and the Story
Selim Latrous is a Wanderer turned Chef. Before cooking, Selim was a Marketing Director and Digital Nomad. Swiss-Tunisian Selim traveled much as a child due to his father's career. He never quite felt at home. Some dimension was always missing. It is when he landed on Madeira that the "Aha Moment" occurred. He finally found a place where tropical fruit grow (amongst which bananas) which is close to Switzerland where his parents live. Hence, he decided to settle for a while. Non one knows for how long Selim will stay.

Selim – The Alchimist
After a successful marketing career, Selim decided to open a restaurant. The only difficulty – he is not a chef and did not learn to cook. To convince his family that he really meant this career shift, Selim started a journey of discovery of textures, scents, and tastes. Without formal chef training and a little like a chemist, he created his first dishes. His family was convinced and supportive of his non-conventional idea.

One Table – One Menu
The evening is more like a reunion between the guests sharing a common meal. Most often the guests do not know each other before hand. Interaction is key between guests and the Chef. Selim shares his story and how and why each dish came about. He sources all products locally from small organic producers. Some very fragile ingredients such as thyme flowers are homegrown hidden right outside the restaurant for freshness. He wanders about the island to find and hand pick special ingredients such as flowers, leaves, buds etc to enhance his dishes.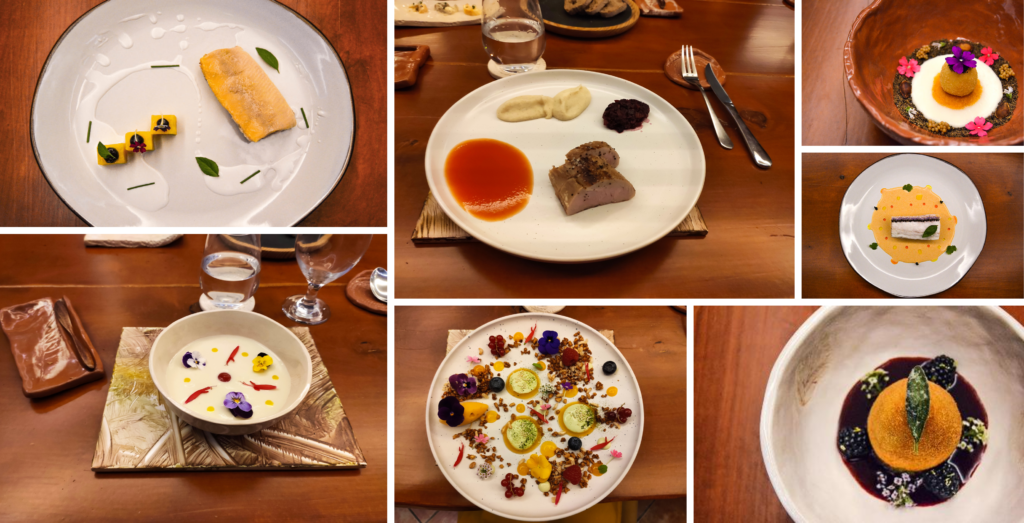 Selim's feeling for pairing flavors or textures makes for an outstanding five course menu. The Wanderer does cater for vegetarians. Do no forget to mention any special needs during the reservation process. The menu is paired with alcoholic or nonalcoholic beverages. So instead of a glass of wine, one gets a house kombucha, or various fruits juices or cold infusions for example. The unique menu changes regularly. So just be open to the adventure and enjoy the gastronomical journey where visual compositions and flavors will deliciously surprise you.
Practicalities
Pre-dinner reception & five course dinner – 125€ per guest.
Including: Welcome drinks, appetizers, 5 course dinner with matching beverages, bread, butter and water.
Welcome Drink at 7.30 PM – Dinner at 8.00 PM – Reservation required via restaurant website.